Graphics @ CRS
Welcome to the Graphics page for Critical Sociology. This is the space where the visual and our science meet. Stand-alone illustrations, graphic shorts, and full-length graphic articles will be featured as part of Critical Sociology's existing cutting-edge scholarship.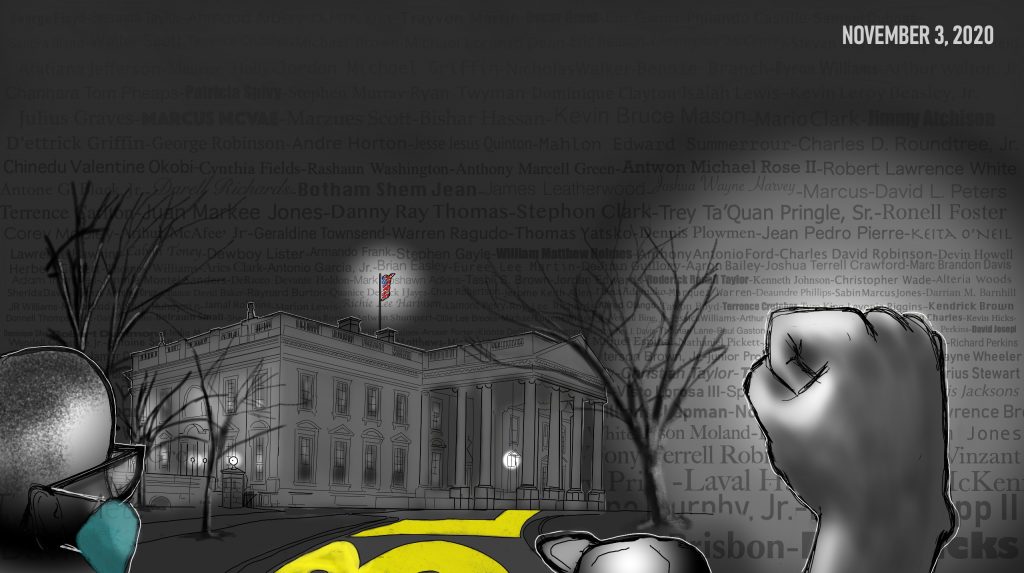 After the murder of George Floyd by police in Minneapolis, Minnesota, protests against police violence and the complicity of lawmakers erupted across the United States. Floyd's murder happened during a global pandemic, and a tense election year for the post of President of the United States. "November 3, 2020," is the forward casting of the potential outcome of the elections to come, given the response of President Trump to the pandemic and the death of Floyd. The names in the background of this drawing are all of the names that would fit on the canvas of Black and Brown men and women who have been murdered by police in the last six years. The significance of "Black Lives Matter" in yellow, up to the doors of the People's House reflect the movement of people exercising their First Amendment rights to organize, to resist, and to raise their voices against fascism, White Supremacy, and the extensions of both into the "Law and Order" ideology so frequently voiced by President Donald J. Trump. The mayor of Washington, D.C. created "Black Lives Matter Plaza" during the protests, with yellow paint, right up to the gates of 1600 Pennsylvania Avenue.
Black Lives Matter!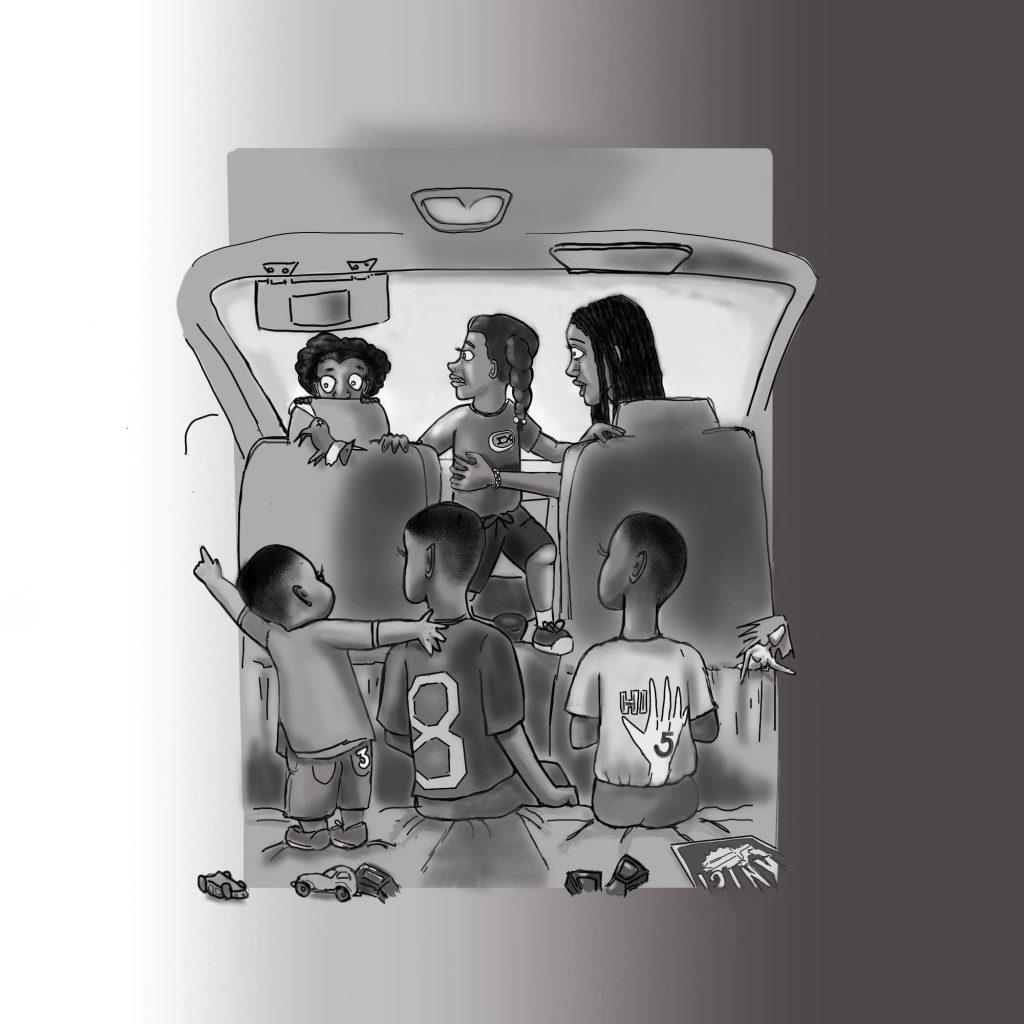 President Donald Trump spent a significant part of the election year disparaging the United States Postal Service to sow doubt about mail-in ballots. At the same time, he proliferated (erroneously) ideas that voting itself, in person or not, was suspicious, corrupted, and an unreliable determinant of the People's Will. Not Scared Crows captures the emptiness of his character and the overwhelming turnout of young and old voters alike, not afraid of his predictions – and despite the risks presented by Covid19 in the election year.
Hopemaker's March 2020 is a revision of the Spirit of '76 (https://photovault.com/427365), and inspired by the ongoing protests of young people that resulted from the police murder of George Floyd in the Summer of 2020. With Covid19 laying siege on the world, young people continued to be responsible with masking wearing here in the United States, at the same time that they stood for their rights to congregate, to stand up, to raise their voices against extra legal police violence against communities of color across the country.